Tax Deductions Available Under Section 179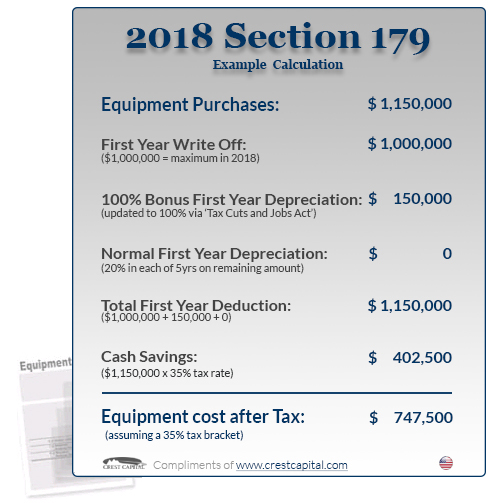 Section 179 is a government incentive and has been included in many Stimulus Acts and Congressional Tax Bills. Although available for large businesses as well as small businesses, the original hope for this legislation was to offer opportunities for much needed tax relief for small businesses.
How Does It Work?
Previously businesses would write off equipment purchases through depreciation, a little bit each year. This option is better than no write-off at all, but being able to write off the whole machine cost in one fiscal year would obviously be ideal. That is what Section 179 does – it allows for qualifying equipment purchases to be written off in whole for the current tax year. This means the full purchase price can be deducted from your gross income, encouraging businesses to invest in their business with the purchase of equipment.
Who Does This Benefit?
There are some limits and qualifications of Section 179, and in order to get educated on all of the particulars, check out the Section179.org website. Our financing department is also here to help answer your questions if you're interested in taking advantage of this deduction. These limits have changed somewhat from year to year, so reading up on the current tax code will ensure that your company is purchasing the right equipment to qualify.